Request for a preliminary ruling regarding the term 'adega' in relation to wine products
Print this page
18-12-2017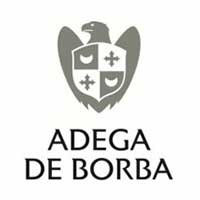 Case C-629/17. Request for a preliminary ruling. Supremo Tribunal de Justiça (Portugal).
Trade Mark Law. Unofficial translation and summary: "The question which must be answered in the present case is whether the term ADEGA DE BORBA, which is composed of a protected designation of origin for Borba wine, preceded by the term ADEGA, may be registered as a trademark for wine or as a logo for a wine producer, having regard to the criteria listed in Article 223 (1) c of the Portuguese Industrial Property Designation law (CPI). Both the court in first instance and the appeal court answered the question by stating that the expression ADEGA DE BORBA, when it is examined in light of and for the application of Article 223 (1) c CPI, has a distinctive character in abstract to be registered by a company that produces Borba wine as a trademark that indicates the wine it produces (or as a logo/trade name). The legal provision on which those courts based their answer to that question, Article 223 (1) c CPI, refers to 'indications which can serve in trade on the basis of type, quality, quantity, destination, value, place of origin, time or the method of manufacture of the goods or provision of the service or other characteristics of the goods or services'. This is the provision by which the Portuguese legislature has implemented Article 3 (1) c of Directive 89/104 / EEC in the national legal system. The two provisions are not completely identical, since Directive 89/104 / EEC does not refer to 'method of manufacture'.
Preliminary questions (unofficial):
Must the expression 'signs or indications which may serve, in trade, to designate other characteristics of the goods' in Article 3 (1) (c) of Directive 2008/95, in the context of the examination of the admissibility of a application for registration of signs or indications of wine products is to be interpreted as including any use of the term adega - as expression generally used to designate the installations and rooms in which such products are stored - in the word elements which make up the trademark in a case where that expression (Adega) already occurs in the name of the legal person applying for the registration of the trade mark?"