IPPT20101118, CJEU, Lidl v Vierzon Distribution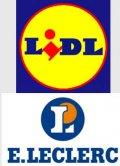 ADVERTISING LAW
Comparative advertising: sufficient degree of interchangeability
• the fact alone that food products differ in terms of the extent to which consumers would like to eat them and the pleasure to be derived from consuming them, according to the conditions and place of production, their ingredients and who produced them, cannot preclude the possibility that the comparison of such products may meet the requirement [..] that the products compared display a sufficient degree of interchangeability.
Misleading comparison
• it is found, in the light of all the relevant circumstances of the particular case, in particular the information contained in or omitted from the advertisement, that the decision to buy on the part of a significant number of consumers to whom the advertisement is addressed may be made in the mistaken belief that the selection of goods made by the advertiser is representative of the general level of his prices as compared with those charged by his competitor
• it is found that, for the purposes of a comparison based solely on price, food products were selected which, nevertheless, have different features capable of significantly affecting the average consumer's choice, without such differences being apparent from the advertising concerned.
Verifiability of comparative advertising
• meaning that the condition of verifiability set out in that provision requires, in the case of an advertisement, which compares the prices of two selections of goods, that it must be possible to identify the goods in question on the basis of information contained in the advertisement.
IPPT20101118, CJEU, Lidl v Vierzon Distribution