Dijkman, commentary on HP/Digital Revolution (Dutch Supreme Court), 19 April 2019
Print this page
09-07-2019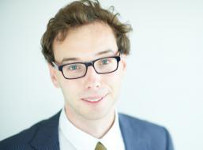 L.E. Dijkman, European University Institute, commentary on HP/Digital Revolution 19 April 2019 (Dutch Supreme Court, HP/Digital Revolution); published in Journal of Intellectual Property Law & Practice, July 2019.
"In its ruling in HP/Digital Revolution, the Dutch Supreme Court held that the sale of a printer may imply a license to use third-party cartridges, barring claims for indirect infringement. [...] The Supreme Court's decisions on novelty of the patent and the clarity requirement are relevant for practice but hardly surprising. After all, the Supreme Court explicitly aligns with EPO practice and other European jurisdictions. This makes the decision a good example of judicial dialogue, which many scholars believe is the most promising way to achieve harmonization of substantive European patent law so long as the Unified Patent Court is not functional. An interesting question that remains unanswered is whether a court may raise a clarity objection against an auxiliary request ex officio. [...]
The most interesting part of the decision is undoubtedly the Supreme Court's decision on indirect infringement. It presents the fact that the cartridge must not be independently patented as an important caveat, but this is unlikely to make much difference in practice. After all, if the cartridge is independently patented, the patentee will normally bring a direct infringement claim. But what if the invention relates to a novel method to direct cartridges, which requires no or non-inventive changes to the cartridge, as appears to be the case here? It bears notice that there seems to be a subtle difference in the reasoning of the Court of Appeal and the Supreme Court. [..]
Either way, the outcome is the same and vaguely reminiscent of the must-fit exception in Article 8(2) of Regulation 6/2002 (the Design Regulation). That provision seeks to prevent monopolization of the aftermarket for spare parts where no design alternatives for these parts exist. [...]
Both courts offer a way out by suggesting that the situation might be different if the terms and conditions of the printer exclude the grant of any license to HP's patents or copyrights. Had HP done so, Digital Revolution could perhaps have achieved the same result by arguing exhaustion, also of the printer-cartridge process claims (see also Nestec, para. 167). As for excluding a license to the software, it seems rather unattractive to purchase a printer that makes one liable for copyright infringement every time it is used. And limiting the software to use of the printer with HP's cartridges might raise competition concerns for printer manufacturers with strong market positions (see, e.g., Tetra Pak v. Commission, C-333/94 P, ECLI:EU:C:1996:436). In sum, printer manufacturers should mind their p's and q's when it comes to printer-cartridge patent claims."
Read more.