A-G CJEU: General Court was entitled to find that EUIPO had to examine evidence of national law ex officio
Print this page
13-12-2017
Case C-478/16 P. EUIPO v Group OOD. Opinion AG Campos Sánchez-Bordana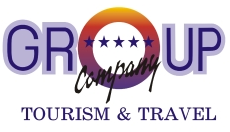 Trade mark law. Appeal against the decision of the EU General Court of 29 June 2016. Group OOD opposed the application for an EU trade mark (see left) on the basis of a corresponding non-registered trade mark with only national significance, which would take precedence (image right ). The EUIPO authorities denied Group OOD's claim because insufficient evidence was submitted in connection with the national law applicable to the unregistered trade mark or the proof was not submitted in due time. The Court annulled the final decision of the Board of Appeal on the ground that it did not use the discretion which it had in order to examine ex officio the content and scope of the right relied on.

A-G Campos Sánchez-Bordana proposes that the ECJ reject the appeal. In this opinion, the A-G summarizes the situation with regard to the ex-officio investigation by the EUIPO authorities.
No English version of the opinion is yet available.